Happy Christmas Everyone! It's frigid today in Denver, (only 2 degrees at last check) so I decided to finish up some Primitive Santas that I started last weekend in the comfort of my cozy craft room! I listed this particular set on eBay this afternoon. Simply click on the photograph to visit this item in the land of eBay!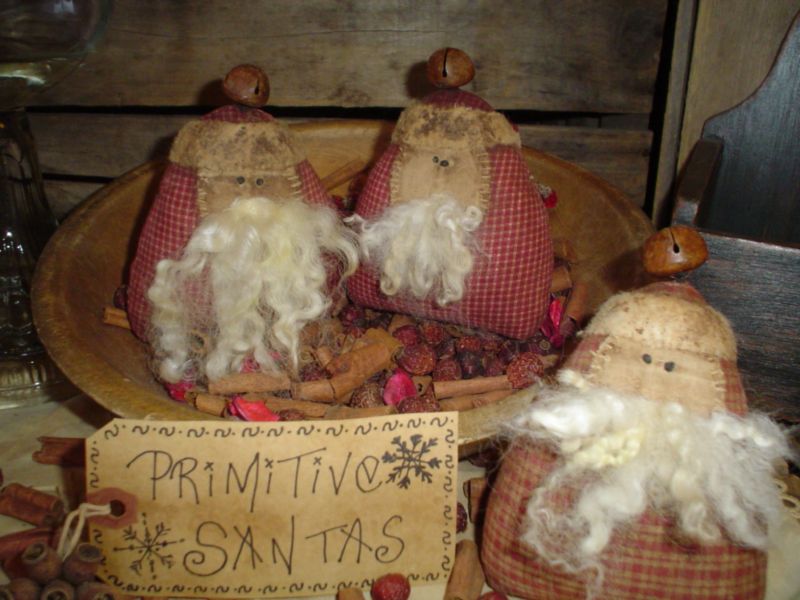 At some point, I'll put together the pattern to create these on eBay and Pattern Mart.
I finally made the trek to the Post Office to mail our holiday packages! I think everyone in Parker was there that day! I have a few more packages to wrap to tuck under the tree. I enjoy gazing at our beautiful tree in the evening when the house is still and the snow falls quietly outside.
The boys keep wondering about their holiday cookies, so I'll be up to my elbows in flour next week baking all of their favorites! I'll try to post a few recipes next week!
Stay Warm!!
Deanna ;)